Profile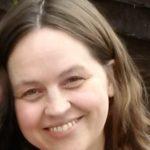 Katherine Byrne
Curriculum Vitae
Education:

I went to Bristol Uni (1997-2001) and then Leeds Uni (2002-2006)

Qualifications:

I have a PhD in physics

Work History:

All over Government, including for Home Office, Ministry of Justice and HMRC. I also worked in a plastic film factory for a year between my degree and PhD.

Current Job:

Government Operational Research Scientist

Employer:
Favourite thing to do in my job: Make sense of complex problems

About Me

Once a physicist

Read more

I trained as a physicist but found that I wanted to use my problem solving skills to work on challenges that are directly relevant to our society.

My Work

Government Operational Research Scientist

Read more

I am an Operational Research Analyst in the Home Office. My job involves understanding some of the most complex problems that face our society and using maths and computer modelling to make sure the Home Office can do the things it needs to do without wasting time or money.

My Typical Day

Understanding and solving problems

Read more

As a manager of several teams, most of my days now involve talking to people who run different parts of the Home Office to make sure we understand the challenges they face so we can help them make changes and run things better.

For example, we might be helping work out how to make Passport services more efficient or how many people will be needed to issue visas to UK visitors next year.

I also spend lots of my time making sure all my team are okay doing the detailed modelling work that we provide.

What I'd do with the prize money

As a Civil Servant I can't accept gifts so I would donate the money to charity

Read more

I would donate any money I make to a charity promoting STEM careers for women – there should be more of us doing this sort of thing!

My Interview

How would you describe yourself in 3 words?

organised, serious, determined

What's the best thing you've done in your career?

Developed models that eventually helped manage queues at Heathrow during the Olympics

What or who inspired you to follow your career?

My physics teacher at school

What was your favourite subject at school?

It changed from english to biology to chemistry to physics - I wanted to understand the world

What did you want to be after you left school?

A scientist

Were you ever in trouble at school?

No!

If you weren't doing this job, what would you choose instead?

An author (though I might not be a very good one!)

Who is your favourite singer or band?

Pulp (showing my age)

What's your favourite food?

Eggs

What is the most fun thing you've done?

I ran a radio station at university

If you had 3 wishes for yourself what would they be? - be honest!

To have more time, more clarity and to be more inspirational

Tell us a joke.

How did the atom know he's lost an electron? He was just positive...
---
---